JMHS football headed to Wheeling Saturday at 7:00 for the Single A State Championship game against Williamstown! Go support those Mavericks!!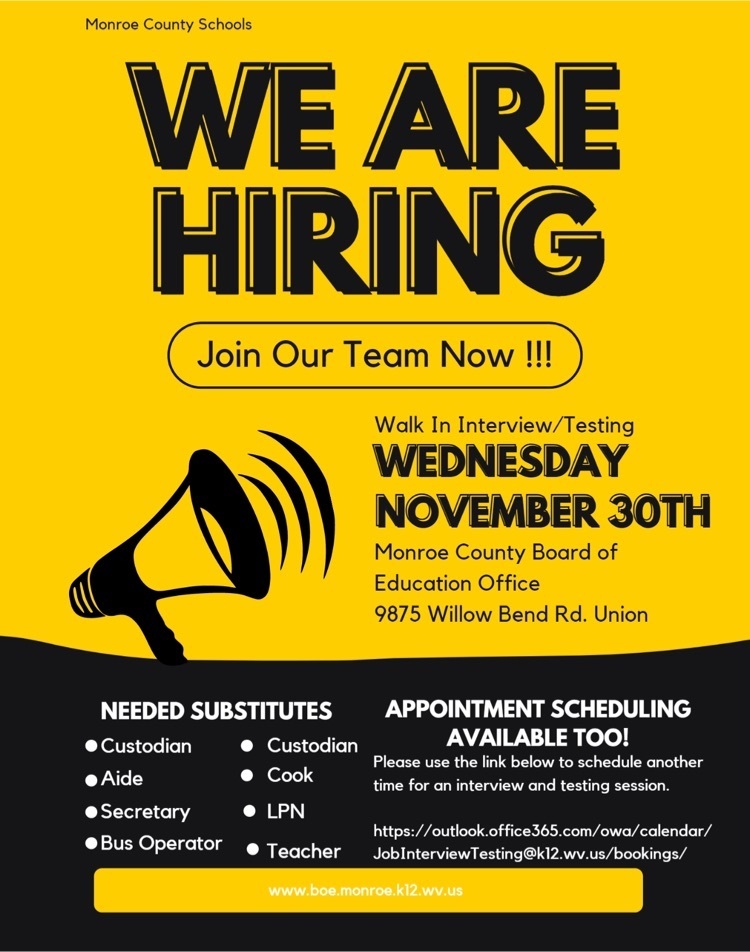 JMHS round 3 playoffs are Friday at home at 4:00 p.m. against Wheeling Central. Come support the Mavericks!
Name: ​Melissa Hodges ​​​is MCTC​​​​​'s Human Services Teacher​. She is in her second year as a teacher and had more than 1.5 years as a substitute. She currently has a Masters Degree​​​. Mrs. Hodges shared: "I am a local JMHS graduate and attended Concord University where I graduated with a business degree in 2010. I love everything about learning so I then moved on and completed my Master's Degree in Healthcare Administration. I started my professional career as the Executive Director of the Family Resource Network of Monroe County for three years. I loved everything about that job and being involved in my community. In the spirit of 'climbing the ladder' I moved on to work as the Clinic Manager for ARH for the next three years. At the time, I had very young children and chose to step back from the workforce so I could be more present with my family. I started substitute teaching once both my children were in school and found my passion. When the Human Services teacher position was created at MCTC, I knew it was meant for me. ​​​​​​​​​​​​​​​​​​​​​​​​​​​​​​​​ I love to read, spend time with my family, and watch/attend sporting events. I love being involved in my community and coaching cheerleading and helping with youth sports." Thank you Melissa for all your hard work! ​​​​​​​​​​​​​​​​​​​​​​​​​​​​​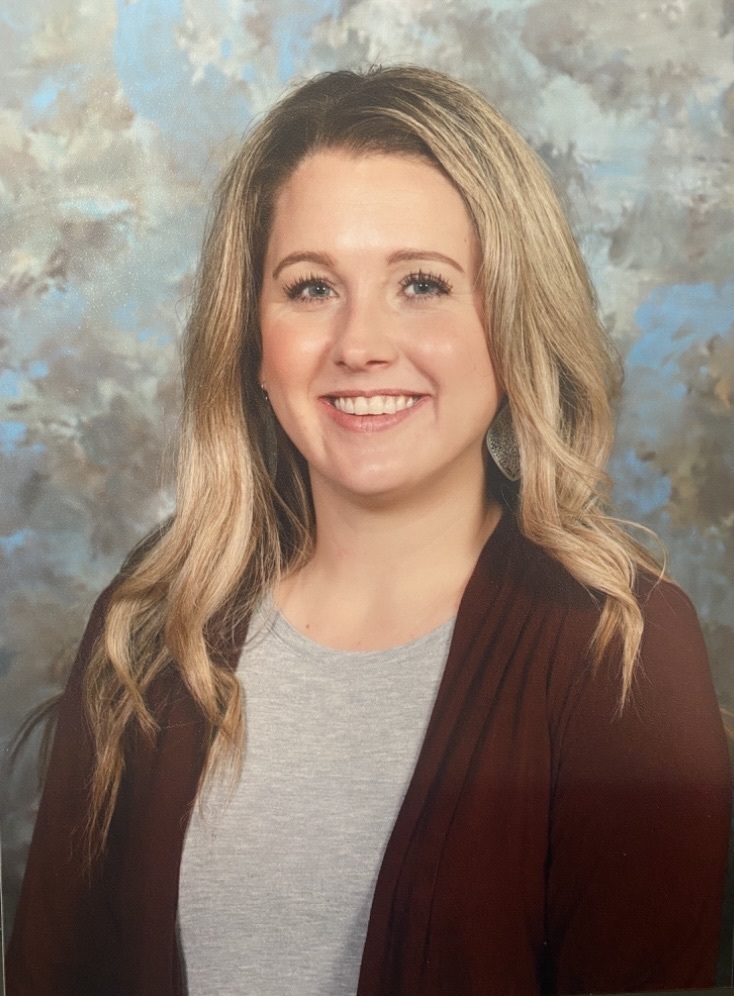 Tom Gardinier is the MCTC a Business Teacher with 3 years experience. He currently has a Bachelor Degree and enrolled seeking a Master's Degree. Mr. Gardinier shared: "I was able to bring 20 years of real world business experience to the students at Monroe County Technical Center. Before coming to the classroom, I worked for almost 10 years at The Greenbrier Resort. Before that, I ran an Allstate Insurance office in South Florida for 10 years. As a transplant here to Monroe County from South Florida, I have fallen in love with the people, the hospitality, and this beautiful county. I have been lucky enough to coach basketball and soccer at the middle school level, and currently am one of the baseball coaches at James Monroe High School. I enjoy watching all my kid's sports, including golf, baseball, basketball, softball, and gymnastics. I also enjoy exploring West Virginia and trying new restaurants." Thank you Tom for all your hard work!

Kelsey Walker​​​​​ is a First Grade Teacher at Peterstown Elementary School with 4 years of experience. She currently has a Bachelors in Elementary Education and certified in Special Education.​​​​ Mrs. Walker shared: "I received my Bachelors in Elementary Education from Bluefield State. I am also certified in Special Education. I taught Special Education at MVS in 2019 for half of the year. I then taught for 2 years in Summers County. I came back to Monroe County last year and taught 2nd grade at MVS. I had the privilege to come to Peterstown and be where my kids are and be closer to home. I love it here and am so happy to be a Pirate again. I love what I do!! ​​​​​​​​​​​​​​​​​​​​​​​​​​​​​​​​​​​​​​​​​​​​​​​​​​​​​​​​​​​​​​​​​​​​​​​​​​​​​​​​​​​​​​​​​​​​​​​​​​​​​​​​​​​​​​​​​​​​​​​​​​​​​​​​ I love spending time with my family, camping, reading, going to church and spending time with church family. I am very blessed to be able to do the things I do." Thank you Kelsey for all you do!​​​​​​​​​​​​​​​​​​​​​​​

Desiree Weiss School: Monroe County Technical Center Position: Therapeutic Services: Teaching CNA, EKG Technician and Phlebotomy Technician classes. Years of Experience: 8 1/2 years as a Registered Nurse. 1st year teaching. Professional Bio: In high school I worked as a Nursing Assistant at Country View Assisted Living, in college I worked as a Pharmacy Tech at Rite-Aid. I graduated from Bluefield State College in 2014 with my Associate's of Science in Nursing degree, becoming a Registered Nurse. I have 2 years experience in emergency/trauma, 2 years in school nursing, 2 years in mental health, and 2 years in dialysis. I have a 19 mo little boy and I spend all my time with him and family when I'm not working. Teaching has always interested me and now that I have the industry experience as an RN, as well as a little boy that needs me, working for Monroe Co Schools is a perfect fit for my life. So far I am enjoying it very much and have felt extremely welcomed by the staff and students at MCTC and JMHS. Welcome to the Monroe County family, Desi!
Tiffany Yancey is the County School Psychologist. She has 8 total years experience as a School Psychologist with her 3rd year in Monroe. She has a Masters in Psychology plus Ed.S. in School Psychology​​​ Mrs. Yancey shared: "I grew up here in Monroe County and graduated from James Monroe in 2006. I attended Concord University for undergrad and then continued my education at Marshall University to obtain my Masters in Psychology and Ed.S. in School Psychology. During the time I worked on my Masters I worked for FMRS in the Crisis Unit, KVC Behavioral Healthcare, and Family Preservation Services. I did a year internship in Smyth County, VA then began working as a school psychologist at Alleghany County Public Schools. After one year in Alleghany, I left and went to Greenbrier County for a year before returning to Alleghany for the next three years. In 2020, I accepted a job here in Monroe County as a school psychologist. I love being able to help the kids here in my home county and help them reach their goals to be successful as they grow. I love spending time with my family and pets. Watching my son play sports. We are Mountaineer fans and enjoy cheering on the gold and blue (even during these difficult years). I also enjoy reading and gardening during the summer.​​​​​​" Thank you Tiffany for all your dedication!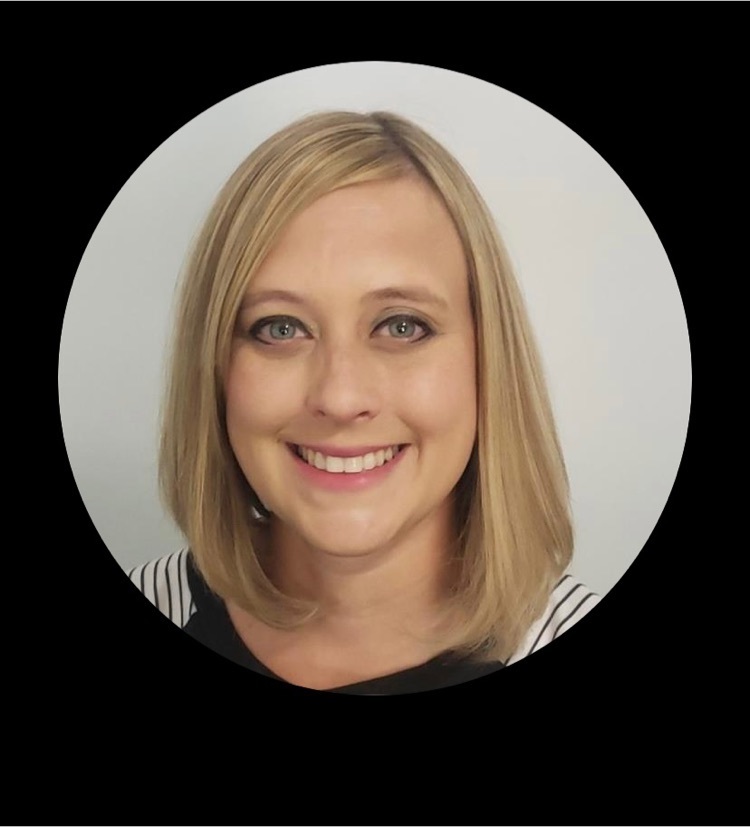 MCTC's Early Childhood Education classes were visited by former student Faith Craig. Craig shared how the program and instruction from Mrs. Bradley influenced her career.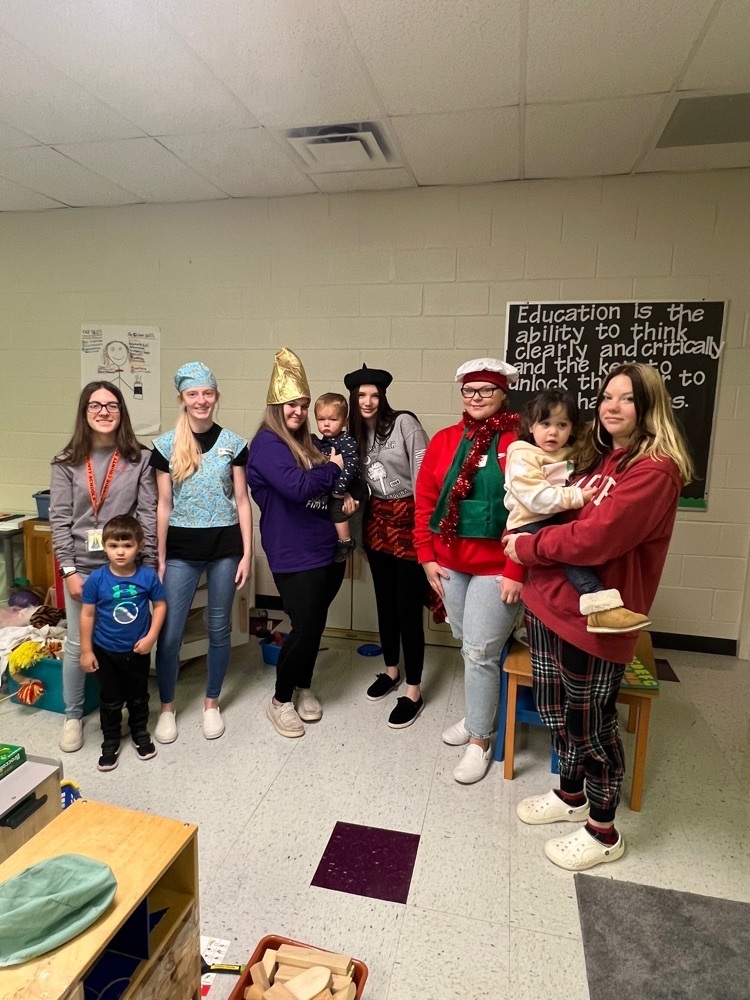 MCTC's chapter of the National Technical Honor Society inducted new members this week. NTHS honors the a academic and technical skills achievements of students in Career and Technical Education programs.
Congratulations to Jerrica Baker! She's the winner of HOSA's Fall Gift Basket Drawing!
Brooke Wills​​​​​​ is the Principal at Peterstown Elementary School​​​​​​. She currently has 1 years of experience and a Master's degree plus 45​​​​ credits. Ms. Wills shared : "I graduated from James Monroe High School in 2007. I left James Monroe and attended Concord University where I earned a B.A. in History and a B.S in Social Studies Education in 2011. In 2011 I received my first teaching position in Monroe County School. Later, I began teaching at Shady Spring Middle School in Raleigh County, WV. I taught 7th grade social studies for 9 years. During that time I received a Master in Education and Curriculum from WVU in 2016. After, earning my masters from WVU I began a 2nd masters degree in Administration from Concord University; in 2018 I earned my 2nd masters. I left teaching last year to come back home to PES and become a Principal. I love my job and I am happy I get to work with such great people and kids everyday! ​​​​​​​​​​​​​​​​​​​​​​​​​​​​​​​​​​​​​​​​​​​​​​​​​​​​​​​​​​​​​​​​​​​​​​​​​​​​​​​​​​​​​​​​​​​​​​​​​​​​​​​​​​​​​​​​​​​​​​​​​​​​​​​​ I enjoy spending time with family and friends. Watching and going to WVU sporting events. Traveling the world! I have traveled to over 20 countries. I love learning about history and reading" Thank you Brooke for your dedication!

William (Shawn) Hill​​​​​ is an Agricultural Sciences Teacher at MCTC​​​​. He has 13 years of experience: ​​13​​ and a Bachelors Degree. Mr. Hill shared: "Graduated from JMHS and MCTC in 2005 where I was member of our FFA Chapter served as President my senior year and Received my State FFA Degree. Upon graduation I attended Bluefield State College (now University) and received my degree in Elementary Education with a specialization in Social Studies. I Began my teaching career in Greenbrier County where I taught in three different schools over five years before I took all the necessary entrance exams to become certified to teach Agriculture education. I left Greenbrier County Schools in the Spring of 2015 to take the position I currently hold in Monroe County as Agriculture Education instructor and FFA Advisor. I have been in this position for 7 full years and am working on year number 8.​​​​​​​​​​​​​​​​​​​​​​​​​​​​​​​​​​​​​​​​​​​​​​​​​​​​​​​​​​​​​​​​​​​​​​​​​​​​​​​​​​​​​​​​​​​​​​​​​​​​​​​​​​​​​​​​​​​​​​​​​​​​​​​ I enjoy spending time with my family, I have two daughters Maddie and Audrey and am married to Paige, I also own and operate Sharad Hill Farms with my twin brother Aaron and my younger brother Adam. We are a commercial Cow/calf operation​ and if not at school you will likely see me on a tractor or tending to animals somewhere around Monroe County. In addition to spending tiem with my family and farming I enjoy hunting and fishing as much as I can." Thank you for all your hard work Shawn! ​​​​​​​​​​​​​​​​​​​​​​​

Amanda Hill​​​​​ is a 8th grade WV History​​​​​ at Peterstown Middle School with 17 years of experience. She has a Masters in Education. Ms. Hill shared: "I graduated in 2005 from Bluefield State with my Bachelors in Elementary and Middle Education, and from Concord in 2012 with my M.Ed as a Reading Specialist. This is my second year teaching at PMS. Teaching WV History has always been my dream. I taught at PES for 13 years and in Wyoming County, where I grew up, for 3 years before coming to PMS. I love my school family, and feel very blessed to have the opportunity to teach in my dream job surrounded by wonderful people. ​​​​​​​​​​​​​​​​​​​​​​​​​​​​​​​​​​​​​​​​​​​​​​​​​​​​​​​​​​​​​​​​​​​​​​​​​​​​​​​​​​​​​​​​​​​​​​​​​​​​​​​​​​​​​​​​​​​​​​​​​​​​​​​​ I love to read, color, take trips to TN, and spend time with my family." Thank you Amanda for your hard work!

Jessie Thomas is the County School Nurse with 6 years experience. She currently has a Associate's in Science, Art, and Nursing. Bachelor's in Nursing. Mrs. Thomas shared: "I graduated from LPN school at Elizabethtown, Kentucky in 2016. I worked in addiction rehabilitation there until I moved back home in 2017 where I began working home health with a very special little boy named Noah. I returned to Bluefield State College for their LPN to RN program which I graduated from in 2019. Upon graduation I went to Heritage Hall Rich Creek where I still work PRN. In December 2020 I received my dream job as Monroe County's only School Nurse and just graduated with my Bachelor's in Nursing from Western Governor's University on October 31, 2022. I am also a Certified Lactation Consultant and Adult/Infant/Child CPR, First Aid and AED instructor. It has been a great pleasure to serve the student's of Monroe County Schools and I look forward to many years to come with exciting new adventures each one. I have an outstanding team I work side by side with each day and together we strive to keep monroe county kids healthy and safe. I enjoy spending every moment I can with my two wild boys, Bryer and Leelynn, and my husband Justin. We enjoy camping, fishing, riding motorcycles and spending our days with our families. Life is precious, slow down disconnect and enjoy it with those who matter most. " Jessie, thank you for all you do!
Rebecca M. Wikle is a 1st Grade Teacher at Mountain View Elementary and Middle School. She currently has 9 years of experience and a Bachelor's Degree in Elementary K-6 and Social Studies 5-Adult with an endorsement to teach English 5-Adult, Master's Degree in Curriculum and Instruction with an emphasis on Reading. Ms. Wikle shared: "Although, I always planned on teaching an upper level history course, I began my career at Hinton Area Elementary in 1st grade and fell in love with the littles! After 3.5 years in Hinton, I made my way home to Mountain View Elementary and Middle School where I have been teaching 1st grade ever since. I love this age and the excitement the kids bring to education. I am passionate about reaching every child to ensure they are receiving the best education I can give them. I love to read; however, as a mother of four and a farmer's wife, I don't get to do it as often as I would like. So instead of reading for me, I read to my kids every night. Besides reading, I love taking mini vacations and family game nights!" Thank you Rebecca for your dedication!
Vonda Atkins Boothe​​​​​​ is a Kindergarten Teacher at Mountain View Elementary/Middle School​​​​​. She currently has 10 years of experience and a Bachelor's Degree with certifications in PK/PKSN​​​​ Ms. Boothe shared: "I began attending college in my 40's! I graduated from BSU with a bachelor's degree in Elementary Education and received certifications in PK, PKSN. I taught 2nd grade before making the transition to PK, PKSN. Last year, I had the privilege to be hired as a kindergarten teacher at MVS! ​​​​​​​​​​​​​​​​​​​​​​​​​​​​​​​​​​​​​​​​​​​​​​​​​​​​​ I have an amazing family that I love spending time with! My husband and I love to hunt, camp, hike, spend time with our grandchildren." Vonda, we appreciate all you do!​​​​​​​​​​​​​
Trina Utterback Shoda​​​​ is the Financial Secretary for James Monroe High School​​​​ She has 22 years, 8 ½ months​​​ experience and 1 yr College​​​. Ms. Shoda shared: "I began my service at Peterstown Elementary in 2000 as secretary and transferred to James Monroe High School in 2008. I am truly blessed to be here in Monroe County as the Financial Secretary for 22+ years for all my children. I have been here to support all my children and staff in every way possible. I am enormously proud of all my Pirates and Mavericks for their demanding work from the beginning of the year in 2000. ​They will always be my children.​​​​​​​​​​​​​​​​​​​​​​​​​​​​​​​​​​​​​​​​​​​​​​​​​​​​​​​​​​​​​​​​​​​​​​​​​​​​​​​​​​​​​​​​​​​​​​​​​​​​​​​​​​​​​​​​​​​​​​​​​​​​​ I love spending time with my mother, father, brother, children, grandchildren, nieces, and all family members to share our love and laughs. I enjoy my Pirate and Maverick sports of all seasons. God has truly blessed me!!!​​​​​​​​​​​​​​​​​​​​​​​​​​​​​​​​​" Thank you Trina for all you do!

MCTC The Dispatcher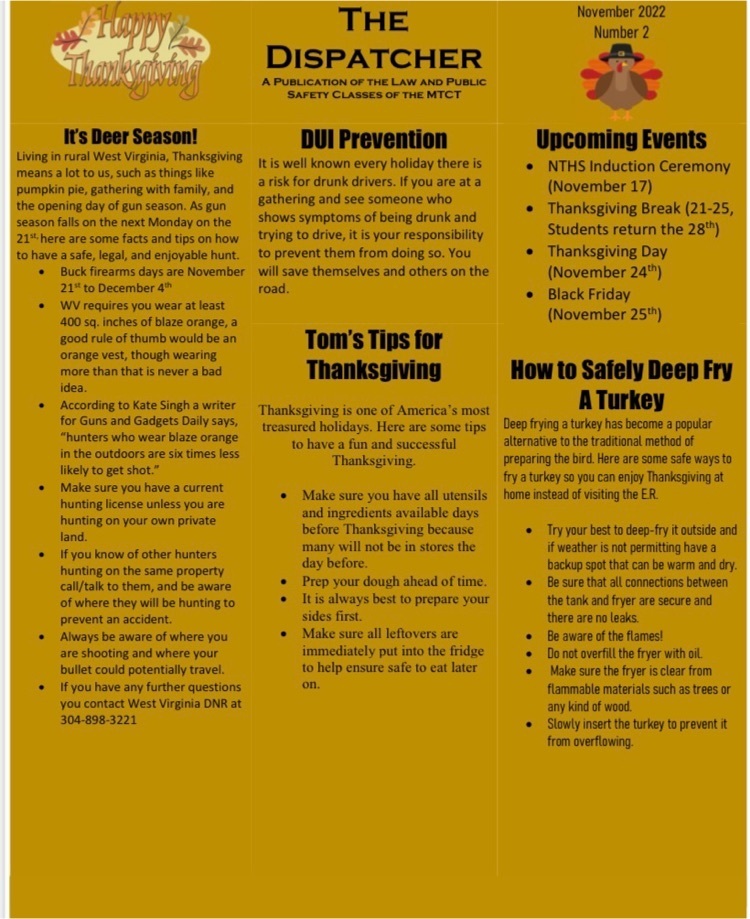 Kimberly Cody​​​​ is a Pre-K Aide​​​​​ at Mountain View School with 5 years experience. She currently has an Associate Degree​​​. Ms. Cody shared: "I started in the system as a custodian worked at Pes, Vo-tech /JMHS, then got on at JMHS as a Sp. Needs aide for 2 years till the student graduated, went to MVS as a sp. Needs aide till I finally landed the position that my heart desires working with the Pre-K. Where I am now and hope to be till retirement.​​​​​​​​​​​​​​​​​​​​​​​​​​​​​​​​​​​​​​​​​​​​​​​​​​​​​​​​​​​​​​​​​​​​​​​​​​​​​​​​​​​​​​​​​​​​​​​​​​​​​​​​​​​​​​​​​​​​​​​​​​​​​​​​ I love to go hiking, spending time with family, I love to bake.​​​​​​​​​​​​​" Thank you Kim for all your hard work.